In this report, we will discuss the evolution of the entire music industry, the advantages and disadvantages of the streaming media business model, the dilemma of musicians, the landscape, prospect analysis and market challenges of the music NFTs track. Let's take a look at the new possibilities brought by exciting music NFTs.
Contents
Foreword
1. Dilemma: The Positive and Negative Side of the Streaming Media Era
The Evolution of the Music Industry
Reshaping the Music Industry Chain
Analysis of the Business Model of Music Streaming Media
Music Streaming Imbalance
The Dilemma of Musicians
2. Changes: New Era, New Technology, New Experience
New Era: A New Era of Community-Owned Ecosystems
New Technology: NFT Brings a New Shift in Digital Ownership
New Experience: NFT Makes Music an Investable Property
Changes in Musicians
3. Full Analysis of Music NFT
Landscape
Prospect Analysis
Market challenges
4. Conclusion
Foreword
Music consumption is the core consumer demand as a long-term, rigid and wide audience of human beings. Every change in the music industry behind it is an epic of changes in the entire industry. The biggest contribution streaming has made to the music industry in recent years has been the promotion of legalization. With its convenient and fast access and low subscription costs, it has successfully ended the rampant piracy of music.
Looking back at the end of the twentieth century when vinyl records were replaced by CDs, and now the rise of streaming media has caused CDs to fade from the mainstream of history as well. Technological progress has brought more changes to the music industry. What new possibilities will music NFT bring? What does music NFTs mean to the music industry? Where will the future go?
1.Dilemma: The Positive and Negative Side of the Streaming Media Era
The Evolution of the Music Industry
"Piracy doesn't pay artists a penny, streaming is a better option for artists." — Spotify CEO Daniel Ek
The music industry is a business based on "music creation", which combines the production, distribution and consumption of all forms of music products and performances. As technology advances and the way people listen to music changes from vinyls-CDs/tapes-MP3s-Apps, the music industry is evolving as well.
The vinyl record era presented music content in a physical medium, record companies made money by selling records, musicians needed to produce music in bulk for records, and consumers focused their music choices mainly on their favorite artists.
The tape and CD era was the era when music was at its peak, and the music industry's iconic singers, though of different periods and styles, their popularity has not diminished. That era is nostalgic, however there is also a gray side: piracy was rampant, consumers were not aware of copyright, and the market was more chaotic.
In the digital music era, online listening has replaced music downloads, and playlists have replaced download folders. Users don't have to pay for a certain song. Just buy a VIP package at a very low price and then you can listen to any song without limitations. Big data will also promote songs in your taste.
According to the 2022 Global Music Report released by the International Federation of the Phonographic Industry (IFPI), streaming media has now become a key driving force and dominant form of growth in the global music industry, accounting for 65% of global revenue and a 24.3% increase in overall streaming revenue. The continuous high-speed growth of streaming media revenue since 2011 shows that this decade belongs to the era of streaming, while a large number of emerging music platforms have emerged on mobile since 2014 and the music industry has witnessed a change from piracy-ridden to streaming-led.
Reshaping the Music Industry Chain
"Change in the music industry is consistent. Yet, through all these twists and turns, by adapting our business models, promoting competition, and creating a healthier ecosystem for music and artists, we never resisted change, we embraced it. And we've always come out stronger." — Universal Music CEO Lucian Grainge
Take China's digital music industry as an example. At present, China's digital music industry mainly consists of four parts:
Copyright management bodies, such as the China Music Copyright Association.
Content producers, consisting of record companies and independent musicians, etc.
Content distributors, consisting of digital music platforms and others.
Content consumers, i.e. users.
In this multi-party structure of the digital music industry, there are two chains of interest:
Copyright chain: In the copyright chain, record companies or independent musicians sell music rights to platform providers, films and TV shows, etc., so that music works become consumer products in circulation. Music copyright holders mainly include various copyright management agencies and agents, while digital music platforms become the main force in the music distribution side.
Product chain: In the product chain, record companies lead songwriters, singers and other musicians to form professional music production teams or independent musicians to produce music products, which are eventually consumed by users through streaming content distribution platforms. Music content producers include independent musicians, songwriters, music studios, etc., while music recording parties are mainly record companies.
In fact, digital music platforms are in the middle of the industrial chain, and their role in the downstream product chain is gradually diversified. Cooperation in the upstream copyright chain, etc. also enables them to participate in the creation, copyright and distribution of songs, while digital streaming giants are gradually forming a monopoly position in the midstream to create, including production, promotion, consumption, copyright services, etc.
The traditional music industry is centered on commodities, from vinyl records, tapes to CDs, selling products is the core of the industry's profitability. Streaming music platforms have completely changed the music industry's distribution channels and product forms, and the music industry has moved from an ownership model (products) to a usage model (services), with subscription payments and advertising revenue being the main means of realizing profits. Streaming music platforms have disrupted and reshaped the business model of the music industry.
Analysis of the Business Model of Music Streaming Media
Streaming media integrates music playing, communication and consumption for the first time in history, with both audio and video. Songs being intelligently recommended to listeners through algorithms, joined by Karaoke, live streaming, social media and self-publishing, streaming services have become a digital terminal based on music playing and the integration of diverse entertainment forms. Streaming media has become the most important position of music communication attracting a large amount of capital inflows.
Catalyzed by the Coronavirus, the world has accelerated into the era of streaming media. More and more users listen to music through streaming media, which has caused the traffic to spike. Spotify, since its launch in 2008, has gained rapid growth in the number of users with its rich library, unique model and excellent recommendation mechanism, and has gradually developed into a streaming media giant.
The strong growth of streaming music platforms is driven by a combination of user growth and rising payment rates. In the global paid music streaming market, MIDiA Research 2021 report shows that the top four positions are occupied by Spotify, AppleMusic, Amazon, and TencentMusic (Tencent Music Entertainment Group, TME). The strong profitability of streaming media is attributed to the platform's in-depth exploration of the upstream and downstream music industry, with the layout of "content + traffic".
Spotify currently has 422 million monthly active users (MAUs) and 182 million paying subscribers. It has gradually developed into a streaming giant. In addition to Spotify, current streaming music platforms represent four different types of platform service models according to different business models. These include:
The free value-added mode represented by spotify provides users with free on-demand + paid value-added services, with ads in the audio for free users, while paid users can enjoy ad-free, offline playing and other value-added services.
The limited free value-added mode represented by Pandora is more similar to Internet radio, where users can listen to music in the song list for free, but cannot play it on demand, the number of songs to play or skip and the frequency of listening to the same artist are all limited.
A vertical pay model represented by AppleMusic, where users must pay to use it after a three-month trial period.
The soft bundled payment model represented by Amazon Prime Music, where the music service is offered as an add-on to the Amazon Prime membership service.
Music Streaming Imbalance
"If you want to create and capture lasting value, don't build an undifferentiated commodity business. In the real world outside economic theory, every business is successful exactly to the extent that it does something others cannot. You want to build a monopoly. Monopoly is the condition of every successful business." — Peter Thiel, the former founder of Paypal
Music copyright monopoly: In the music industry chain, copyright is upstream, owning more good music copyright means more listeners and paid revenue. The UK Digital Culture, Media and Sport Commission's 2021 report "Streaming Music Economy" expressed concerns about the market power of streaming media giants, pointed out sharply that the copyright licensing negotiations between the world's three major record companies (Universal Music, SONY Music and Warner Music) and streaming media services lack of transparency. These three major record companies are in a central position in the industry chain with strong bargaining power by virtue of their extremely high market concentration. The music copyright giants have their own monopoly on copyright.
Ambiguous copyright interests: The core of the creators' protest is how the money is distributed. In the current digital music industry environment, streaming platforms purchase song rights from record companies or musicians on a one-time basis, while the premiums generated by songs on mobile music platforms are completely cut from the original copyright holders. In fact, compared to song copyright fees, the returns (or yields) obtained by mobile music platforms through advertising revenue, paid listening, scene marketing, etc. are at a higher level of copyright interest, and such incidents of unfair benefits are rampant in the streaming era.
Algorithm dependence and user isolation: With the help of algorithm technology, music apps have changed from a listening tool with user-initiated search or introduction through billboards to a platform with strong music distribution and discovery functions. For musicians, there is a greater dependence on streaming music platforms, where traffic is still inclined towards a few. More and more record companies begin to pay attention to the social media data of musicians, trying to predict the probability of future success when signing artists. Streaming platforms have severely separated users from creators. The core of the traffic war should ultimately return to humanity and music itself.
Embarrassment in the middle of the industry chain: The core asset of the music industry is "music content", while the upstream copyright owners and record companies such as universal and Warner firmly hold the massive music copyright. Spotify is more of a platform to connect users and artists, while Tencent Music is building a content ecology.
Although streaming media giants are infiltrating upstream and downstream, without core copyright, they have no capacity to bargain and negotiate with copyright owners.
The Dilemma of Musicians
"Today artists get just 12 percent of the money the industry makes. It's time to free music from this oppressive system. It's time to take control and build our own." — — American rapper and music producer Kanye West
Due to performance cancellations, musicians' income during this period is almost entirely dependent on the royalties paid by streaming platforms. The thing is while revenues from streaming platforms are soaring, musicians are considering quitting the music industry because of poor earnings. This contrast highlights the industry's problems with low royalty rates.
In China, the survey of living conditions of Chinese musicians in 2020 shows that nearly half of the non-student musicians have a monthly income of less than 2000 CNY before tax, and a quarter of the musicians have a monthly income of 2000–4999 CNY before tax. Only 5.89% have a monthly income of 8000–10000 CNY, while only 9.3% have a monthly income of more than 10000 CNY.
The Musicians' Union, the British musicians' union, likewise said that musicians lost 21 million pounds of income in just one month in May because of the Coronavirus. And a few weeks ago, a survey of 2,000 members found that 34 percent were considering quitting the music industry altogether.
With insufficient income, regular copyright disputes, low royalties, head effects, and algorithm dependence, many musicians regard Spotify and Tencent music as enemies. This dilemma of musicians is causing the music industry to re-examine the streaming business model.
2.Changes: New Era, New Technology, New Experience
"Social media platforms like Twitter, Instagram, and TikTok have take rates of 100% — they don't share any revenue at all with creators! That's been great for them but bad for users." — — GP of a16z Chris Dixon
The creator economy is a new economic model in the Internet era, where independent content creators (e.g. bloggers, SNS influencers, vloggers, etc.) publish their original content and earn revenue through decentralized platforms or communities, etc.
Web 3.0 will change ownership. Creators want to have their own platform and governance. In this way, when the platform makes money, they can also make money. The situation is changing imperceptibly.
New Era: A New Era of Community-Owned Ecosystems
"The creator economy began as the result of peoples' desire to control and own their voice, creativity, and ultimately, their career." — Aaron DeBevoise, Founder of Spotter
In the record era, there was a whole process for producing, distributing, and consuming music, and music and artists were treated as standardized "commodities". That is to say, mass production, mass sales and mass distribution, i.e., the main focus was on creating mature artists, while the training of new musicians is widely lacking.
As streaming music platforms have gradually become mainstream listening channels, another impact on upstream copyright owners is the gradual rise of independent musicians. From 2012 to 2017, the market share of independent musicians/independent record companies increased from 24% to 32.2%. It is not only the famous singers from the major record companies that can be known by consumers, but also independent musicians of all kinds of music styles can be found and favored. Meanwhile, independent musicians account for 52% of all winners at the 2021 Grammy Awards. In China, original works by independent musicians account for up to 45% of song plays on Netease Cloud Music ( China's main music platform) by the end of 2020. Supporting original musicians has become a common direction for global streaming media.
This "platform-musician" digital music model will bypass the record companies which are the copyright holders in traditional industry chains. A new power play is taking place upstream and downstream, with record companies increasingly focusing on channel building and input on streaming platforms, both of which are seeing new developments in the mutual penetration of business.
Despite the progress in the status of independent musicians, most creators still face the same problems they have faced for years: the efforts of creators have not been fully compensated, so it is difficult to obtain a stable income, and at the same time, they need to spend more time to catering to the algorithm rather than their actual creation. This model doesn't inspire the creation of niche and in-depth content, but rather viral pan-mass, shallow content.
In Web3, as the distribution of power shifts from the platform to the creator and their community, the creator economy is no longer just about providing value to the platform, but a new form of direct relationship between creator and community. Not only do creators have the opportunity to offer more to their fans (including financial gain), but it allows creators and their communities to ultimately participate in the collective value they create.
The platform-centric, ad-driven business model was the key to Web2's success, however, Web3 technology empowers creators to build new business models through decentralization, community (creators and sponsors) and tokens.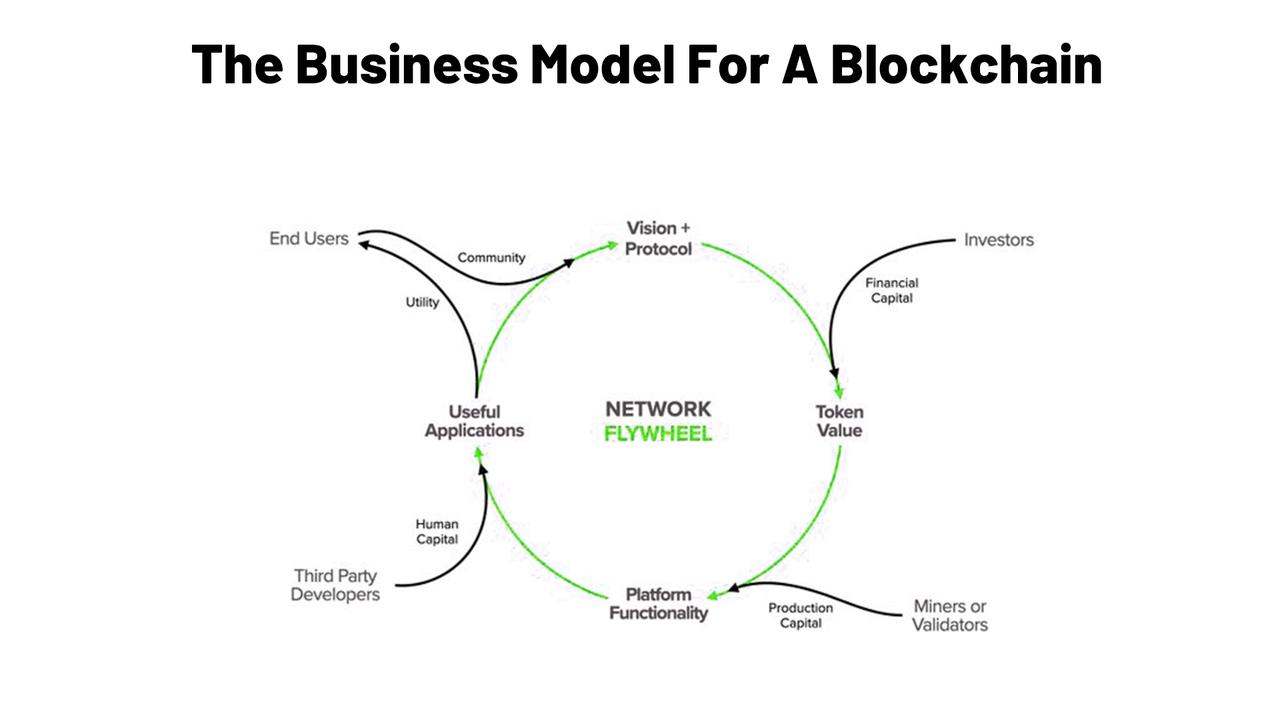 New Technology: NFT Brings a New Shift in Digital Ownership
The explosion of NFTs in 2021 successfully made NFTs, which were relatively unfamiliar to the general public, known outside of the fixed circle. The sales of NFTs, from a transaction volume of only $40.69 million in 2018 to a transaction volume of more than $44.2 billion in 2021, continually rewrite new records. For a time, there was a saying that goes, "Everything can be NFT".
The full name of NFT is non-fungible Token. It can also be translated as an irreplaceable token, which means unique digital asset. NFTs can tokenize almost everything, especially various media types. The music industry is one of those achievable goals.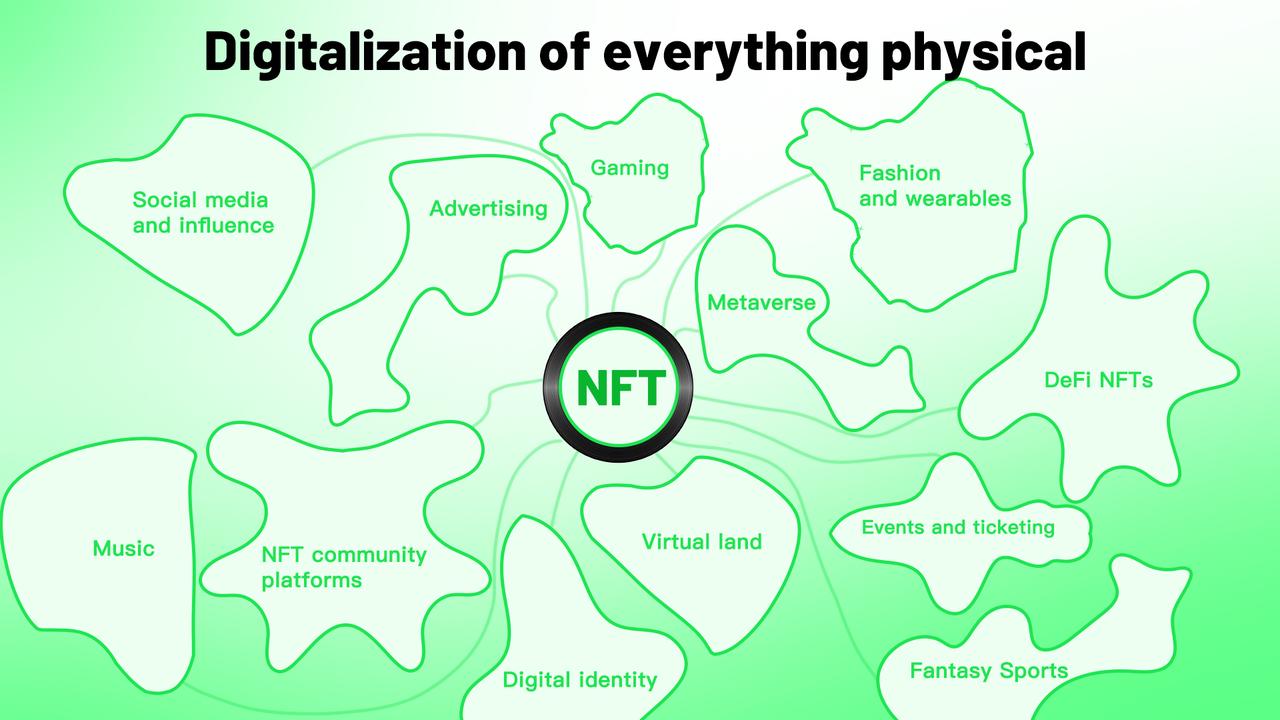 Looking back at the technical iterations of the music industry, the invention of the phonograph by Edison in 1877 was the first time to be able to record music with a carrier in human history. The vinyl record player appeared in 1948. By 1979, Sony released the Walkman. With the change of medium, the music market has undergone several changes.
In general, the scale of this industry has gone through several technical iterations such as vinyl records, tapes, CDs, and digital music (streaming media). The latest evolution of music NFT technology creates more possibilities for the music industry. From ownership to copyright, from player collection to player investment, from entity to finance, the music industry as well as NFT makes digital ownership a new way.
New Experience: NFT makes music an investable property
"Web2 makes music a one-time consumption. It separates the song from the artist and the value from the music. Web3 can fix both of these drawbacks if done well." — abelow, founder of Dopr
The upgrade of technology has also further promoted the new experience of the music industry. In the virtual era represented by digital collections, NFT makes music an investable property. Music NFT community Water & Music has tracked nearly $70 million worth of these music NFTs over the past 12 months, with independent musicians accounting for 65% of all mainstream music NFT sales, completely subverting the record company-dominated record market share .
For the music industry, NFTs offer artists and creators a new medium to demonstrate their works, promote their works on the blockchain through the NFT marketplace, and keep their fans involved. NFTs make digital assets scarce, allowing creators to set prices for their creations and circulate their creations in the secondary market.
For musicians, NFTs offer independent musicians the opportunity to interact with audiences and build community in more groundbreaking ways, while giving them complete autonomous rights over their own works. Independent musicians can sell NFT use cases in the form of DEMOs, singles, performance tickets, etc. Music NFTs issued on the blockchain can better help independent musicians solve a series of problems such as royalty tracking, fake tickets, and scalper tickets, while providing a more direct, safe and reliable bond for musicians to build communites.
For fans, compared to traditional music consumption forms, music NFTs have formed a new digital consumption form from the perspective of "enjoying benefits, having the right to adapt and resell", regardless of the collection value, making music an investable asset.
Changes in musicians
I make more money with NFTs than I made in the past 10 years in the music industry — Steve Aoki, American DJ and music producer
According to data from the Tencent Music Data Research Institute, the global NFT (non-fungible token) transaction volume in 2021 was about $25 billion, of which the music transaction market share is less than 1%, which is estimated to be about $80 million.
The world's three major music giants (Sony, Warner, Universal) have reached cooperation agreements with various NFT platforms. Head music platforms Spotfiy and Tencent Music have also begun to explore the possibility of music NFTs. Spotify is testing new functions to allow musicians to demonstrate their music NFT works. Spotify also provides a "See More" option that allows users to purchase music NFTs through OpenSea directly.
Snoop Dogg and 3Lau in the United States, Dayou Luo and Yanbin Hu in China have all tested the new form of music NFT. Music NFT connects independent musicians and communities (composed of fans) in a revolutionary technical way. 3LAU's Ultraviolet NFT selling of $11.7 million breaks the industry record. Rapper Spottie WIFI, who is a CryptoPunk holder, guide the community to help him sell his album for $200,000 in seconds.
In the new world, the usage scenarios of NFT are flourishing. Some musicians release new songs and new albums in the form of NFTs, some musicians sell exclusive songs and demos in the form of NFTs, some musicians create NFT commemorative tickets, while others make memories of performances NFT badges.
NFTs open up a new path for musicians's income. Musicians don't need to rely heavily on streaming platforms and can independently sell their music works to the public. At the same time, NFTs also shorten the distance between musicians and the community (fans). Fans can directly purchase NFT collections of the musicians. As the power shifts from platforms to creators and their communities, songs are bounded to musicians. Value circulates with music in the community.
3. Racetrack: full analysis of music NFT
Web3 breathes new vigour into the spirit of experimentation and innovation in the music industry and community — Cherie Hu, co-founder of Water & Music
NFTs may be the most significant innovation in the music industry ever since the introduction of streaming media. We should never underestimate the new monetization model brought by music NFTs. However, music NFTs should never be considered as a panacea. Not all problems faced by creators can be solved by music NFTs.
New technologies are breaking some barriers to entry into the industry. Music NFTs are reshaping the distribution model of the music industry. Meanwhile, the new attributes of music NFTs that are programmable, traceable, composable, and tradable are opening up new service categories and new scenarios that haven't existed yet to stimulate innovations in products and services at a broader level, improving the future possibilities of the entire music industry.
Racetrack map
If the era of streaming media is a feast for top musicians and only songs with high playback amount can bring sufficient profits to musicians, then music NFT under the new era, new technology, and new experience will offer new opportunities to help more musicians get rid of traffic competition.
Therefore, in terms of music NFT use cases, the entire music NFT ecosystem can be divided into 12 categories based on functional attributes: The following are representative projects.
Avatars :Wobblebug、World of Music、DirtyBird Art
Community/social:Friends with Benefits、Chillpil、Metabeat
Creators Tools:Manifold Studio、Melodity、Unblocked
Editions:RCRDSHP、 Sound、Pianity
Generative:SoundMint、 Pixelbands、 EulerBeats
Grants :Ocean Floor Music、Six、Audio Grants
Labels:Spinnin' Records、Monstercat、SoundMint
Marketplace: Opensea、Rarible 、Catelog
Research : NFT NOW、Water&Music、Dopr
Royalty:Royal、Decent、Opulous
Streaming/radio:Audius、ROCKI、Resonate
Ticketing:GET Protocol、Centaurify、 YellowHeart
The infrastructures of music NFT products, utility tools, and markets is booming. Various projects are focusing on the redistribution of the music industry, returning the value of music to creators and users. A user-friendly, convenient and more transparent music NFT ecosystem is emerging.
Prospect Analysis
Currently we are in the midst of a new digital renaissance, especially around how music fits into the growing Web3 ecosystem. In the outlook for the development of music NFTs in 2022, Coindesk believes that 2022 could be a pivotal year for music NFTs.
Change of business model: The success of musicians is inseparable from the support of fans. It is the strong consumptive power of fans that drives the growth of artists and brings fans into the community. Music NFTs play an advanced business model of fans sharing revenue to persistently attract more users accept the form of music NFT.
Change of ownership : The consumption of music NFTs not only gives us the right to listen to songs, but also brings us the transformation of scarce digital ownership. At present, music NFTs have brought a full range of changes in personal use rights, NFT transfer rights, royalty income rights, and commercial use rights.
Income shift for creators : Why get paid once if you can get paid forever? Creators can set creator share and get commissions for subsequent secondary sales through NFT. In the era of Web2, copyright is sold to a company; In the era of Web3, copyright is sold directly to users (collectors).
Market challenges
NFT tokenizes valuable things (a painting, a song or a video, etc.) to form a digital asset. The ownership of the digital asset can be traced in real time, but the laws of countries are still inconclusive on NFT. The following are existing market challenges:
Price fluctuations: hot secondary market, endless new projects and new gameplay, volatile market and price.
Lack of financial oversight and accountability: NFTs may be a digital project. When NFTs involve the assignment of copyright, there is a direct collision with the legal boundaries of the physical world. Regulators will adopt or adapt laws to address new forms of ownership under physical world policies.
Hack : Decentralized music platform Audius was hacked, losing $6 million worth of AUDIO tokens.
New piracy and infringement issues : HitPiece, a music NFT marketplace, has come under fire for selling music assets without artists' permissions. The NFT copyright ecosystem is still far from the complex global music copyright ecosystem.
Niche Markets : Buyers of music NFTs tend to come from "niche, super-rich crypto communities". People who are familiar with how crypto works and have enough cryptocurrencies are not the broader audience of music listening.
The current music NFTs still have many uncertainties. There are still challenges for the innovative exploration of NFT. Excessive hype leads to price bubbles, hacker attacks, copyright loopholes, financial supervision and other issues. With the maturity of NFT technology and the development of compliance, it is possible to open up a new path for the music industry.
4. Conclusion
As Steve Jobs said, music is eternal, it will always be there.
Taking a broader look at the development of the music NFT market, many musicians sell music in the form of NFT but NFT music hasn't penetrated into the hearts of ordinary consumers. With the integration of music and technology, new platforms and media have risen rapidly, reshaping the way that connect users and musicians.
In the new era, with new technologies and new experiences, music NFTs have the potential to truly implement the "long tail theory" — 1,000 fans can support an artist as the artist's career growth can also feed back the community of fans and bring back the community with income from investments.
Acompanied by the participation of more users in the NFT music market in the future, the impact of NFT on the music industry will be more profound, forcing record companies to transform and combating the monopoly of streaming media platforms. Returning to music itself, music NFTs build communities and re-establish the relationship between musicians and fans.
refer to
http://pdf.dfcfw.com/pdf/H3_AP202010161421720481_1.pdf
https://pdf.dfcfw.com/pdf/H3_AP202201051538629756_1.pdf?1641455080000.pdf
https://pdf.dfcfw.com/pdf/H3_AP202107151503992585_1.pdf?1626378469000.pdf
https://ifpicr.cz/global-music-report-2022
https://newsletter.banklesshq.com/p/how-to-get-started-with-music-nfts
https://www.iimedia.cn/c400/72305.html
https://app.dopr.xyz/nft-directory
https://twitter.com/AbelowRob/status/1508798814576123907
https://winformusic.org/wintrends-new-market-research-report/
https://www.pingwest.com/a/180839
https://www.savethemusic.org/blog/what-is-nft-in-music/
https://nftnow.com/music/top-music-nft-moments/
https://nftnow.com/features/nfts-music-business-collectibles-communities/
https://nftnow.com/features/nfts-music-business-collectibles-communities/
https://www.waterandmusic.com/defining-music-nft-ownership-from-the-digital-to-the-analog-world/
https://www.waterandmusic.com/after-the-drop-secondary-nft-sales-analysis/
https://www.coindesk.com/learn/what-are-music-nfts/
https://thedefiant.io/building-the-investable-layer-of-music-by-3lau/?utm_source=rss&utm_medium=rss&utm_campaign=building-the-investable-layer-of-music-by-3lau
https://www.musiclinkup.com/pulse/4638/understanding-the-music-industry:-music-publishers,-syncs-and-licensing
https://www.nytimes.com/2021/02/22/business/nft-nba-top-shot-crypto.html
https://techcrunch.com/2022/05/16/spotify-new-feature-artists-promote-nfts/
https://nasacademy.com/blog/article/spottie-wifi-creator-story
https://mirror.xyz/camoufly.eth/lKVKUj9uo7cdVNRB9fQJlNGbWVCC6CV6IswDcXnte-8
https://coopahtroopa.mirror.xyz/8OrpDmu5wboGX36-vXIt3gBMQMoihY0k_kV4XowlMMo
https://docs.google.com/presentation/d/1ICEKTmNaHFBLPCPatRJJR7HclTVGpUGPMbkpmgv1O5Y/edit#slide=id.gd2f207c450_0_81
https://pitchfork.com/thepitch/why-do-nfts-matter-for-music/
https://www.musicpressasia.com/2022/04/28/where-music-should-be-in-the-Metaverse/